A Pitchy Farewell
06 Feb 2020
Hello all, and happy FEBRUARY! Yes, despite the fact that January felt like an entire year in itself, we will still be having other months in 2020. Wild.
Today is a special/weird/anxious/exciting day because it's the eve of the Young Adult lit section of the Pitch Wars showcase! My entry is going to be on this page starting at 12:01am on Friday, 2/7. It'll be the one with all the puns called LOVE FROM SCRATCH.
This is just one little piece of the whole experience of Pitch Wars. I last wrote about it back during the early stages, when I was freaking out and felt like I had no idea what I was doing but was just happy to be there. Well, I'm ecstatic to report that I've come a long way these past few months—I'm still freaking out, feel like I have little idea what I'm doing, and am very, very happy to be here. And there's about to be a teeny spotlight on me + my writing that will hopefully kick off the rest of my career. What a RUSH, I tell ya.
Really, though, Pitch Wars has been everything I could've hoped for. It's hard to fathom that this time last year, I was barely even aware of its existence. I feel like I have grown and learned so much about myself as a writer and human in one jam-packed, crash course of a ride from November to now. I imagine it's something like the rapid self-discovery that people on The Bachelor experience, but the end product is a finished manuscript instead of a big fat diamond ring. I do accept this rose!
Waiting to see what happens in the showcase is perhaps the strangest part so far. Literary agents can browse the submissions through Monday night, and comment on the ones they're interested in for the writer to send them more material, their full manuscript, etc. It is totally possible that I could get zero requests—in fact, it seems like everyone wants you to be prepared for that outcome. Any requests at all is great, a significant number would be super cool, but regardless, this isn't the end-all, be-all of publishing. If no one requests my material, I am still able to start sending it out as a normal query starting when the showcase ends. A lot of Pitch Wars writers end up signing with agents who didn't request their material, people who get a ton of showcase requests may not end up with agents, and so on. So basically, prepare for everything but expect nothing.
I am not great at doing that. Well, I'm good at preparing. It's like packing my suitcase for summer vacation and taking 27 pairs of underwear, a rain jacket, footwear for every terrain, and a parka because what if??? But it could also be sunny and beautiful and I only need 7 undies and shorts and tank tops. Sorry, analogies were not in my personal Pitch Wars curriculum.
Regardless of the showcase "results," as it were, I am feeling STUPID LUCKY to have had this opportunity. I've made so many incredible connections that I know I'll value long after this is over, friends and fellow writers who get me and can celebrate and commiserate with all our highs and lows. I have learned a freaking ton about the writing and revising process and feel like I have a much better framework from which to work on every future writing project. Best of all, I got to do all of this under the mentorship of two of the coolest, smartest, kindest folks I've ever had the chance of meeting.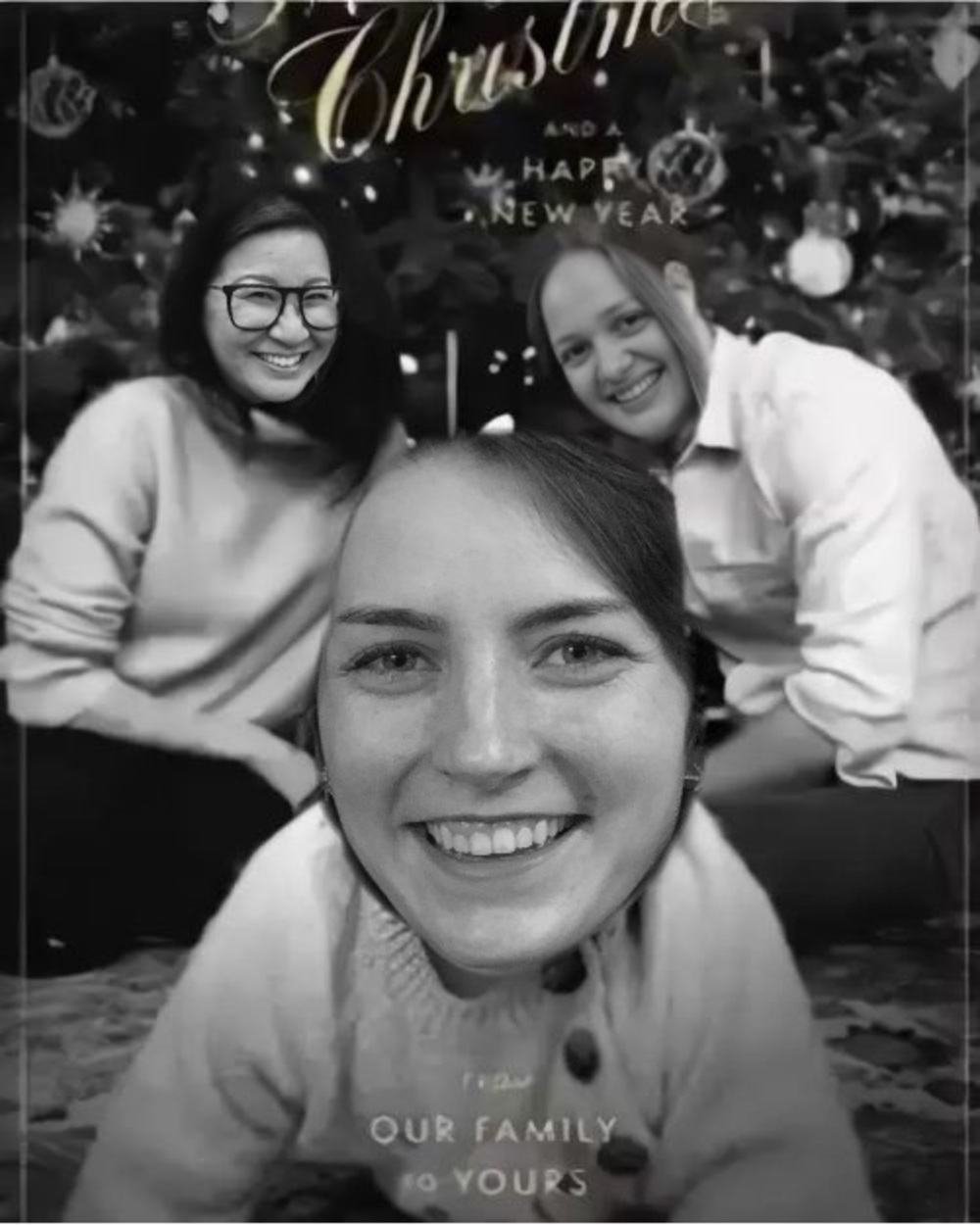 I remember first running across my mentors, Auriane and Susan, when there was a pre-PW blog hop through which you could research mentors and pick who might be the best fit for you to submit your entry to. Their page first sucked me in with pictures of their precious dogs. But beyond that, they seemed funny, supportive, and had similar interests and values to my own.
Reader, I didn't know the half of it.
These two perfect Pitch Wars moms have been everything. They've given such rich, detailed feedback on my manuscript from the start and deliver it in such a way that I feel motivated to make it better rather than like I've done a terrible job. They've sent me sweet gifts, like flowers and a pillow with my dog's face on it. They check in often to see how I'm doing, answer my questions, and listen to my rambling, anxious, wacko stream of consciousness without making me feel ridiculous for it. They have the funniest takes on everything and provide the kind of metaphorical tea I need to survive in the online writing world. They make me feel funnier, smarter, cooler by association. It's just been mind-blowing in the best way to have these personal coaches for my writing, a passion I'd yet to share with anyone before. They inspire me with their persistence and grace, and I hope to emulate their style of encouraging guidance if I'm ever in a position to offer it.
They're also probably hella uncomfortable with all this praise because they are humble and ask nothing in return for their greatness! Yay for making people I love uncomfy!
Anywho, these two are the best and they are doing so much to help me look forward to whatever's next. I am cautiously optimistic about the direction I'm heading writing-wise, and I feel leaps and bounds ahead of where I was just a few months ago. It's been hard at points, spending all of my free time either writing or thinking about how I should be writing, working through tough questions about my manuscript, and navigating the new social (+ social media, oy) dimension that's been added to this side of my life. But it's already felt so rewarding to work so hard on something I love so much. So, so, so. I'm pretty proud of myself today, and I hope not to forget this feeling.
Thank you to everyone who's stuck with me so far and believed I could do it. I am the luckiest girl around to have a support system, near and far, that always makes me feel loved. And for the many of those wonderful, supportive people who have asked when they get to read the book, my answer remains, "ha ha maybe someday *awkward face*." But the fact that you even care to ask is duly noted and appreciated. ;)
I hope everyone has a fantastic weekend, and feel free to keep the Pitch Wars mentees in your thoughts as we each go through individual panic spirals over the number of people who like the 300 words of our writing that they see in the showcase. Here's hoping I don't wake up at 5:30 again unable to stop thinking about Pitch Wars, as I did today. Ya girl needs at least 9 hours to function.
All the love in the world,
Kaitlyn