READcently... SpOoKy SzN for (Hallo)weenies
07 Oct 2019
Happy October, WITCHEZ!
Gotta be honest, I have never gotten that into Halloween. Well, with the exception of that time I was a Disney cast member, and Halloween started in August, and I worked at the Haunted Mansion, must I say more, probably not. Mainly, this month and holiday serve as my excuse to make everyone in my life watch and rewatch SNL's Haunted Elevator sketch, also known as the origin of The Greatest Character Ever Created, David S. Pumpkins. If somehow you have missed this beautiful pillar of irreverent humor, find it here. You will either laugh your li'l bum off or question why we are friends.
And if you don't love David Pumpkins, know that I am questioning the very same.
Anywho, a big reason that I'm not crazy about the so-called "spooky szn" is that I'm, uh, not so into being spooked! You know what's scary enough for me, an anxious, nervous, shaky chihuahua in human form? EVERYDAY LIFE. Why intentionally seek out things that would bring me MORE FEAR?
Sry 4 yelling. All that is to say, I'm here to deliver some #content for those who enjoy a nice, cold can of Spooky Lite. Today's book recommendations are for the crowd who wants to enjoy fall, mysteries, a little suspense, but is less into worrying that an evil clown might jump out of any storm drain you pass and drag you off to your doom. That's the whole plot of IT, right? See, I don't even have to read it. I mean, IT.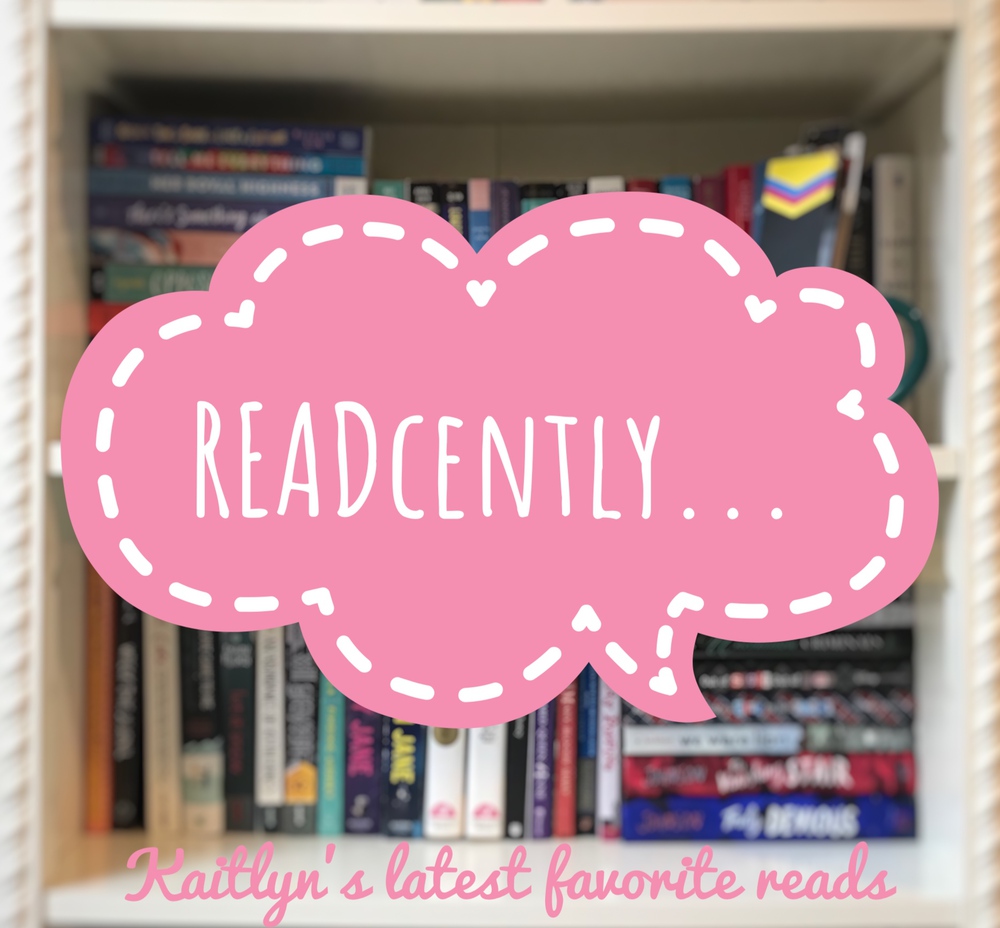 Without further (unnecessary rambling, er) ado, here are my fav October reads:
Pumpkinheads by Rainbow Rowell and Faith Erin Hicks — Let's start with something 0% scary and 100% CUTE. This is a graphic novel about two friends on their last night working at their beloved pumpkin patch. The art is delightful, the story is precious, and mainly, this fictional pumpkin patch sounds dope AF and I would like to go to there. I would also really like one of their "pumpkin bombs," which is a piece of pumpkin pie, covered in chocolate, on a stick. Prepare yourself for all of the fall activity FOMO and a sweet story of friendship…and maybe more?? (Look, I'm adding suspense.)
Scream All Night by Derek Milman — This one came out last year and immediately sucked me in because of its amazing cover, and the story was fun and different from most anything else I've read! It's about a teenage boy, Dario, who has grown up in the family business of making B-horror movies. He's not a big fan of his eccentric father nor of the creepy castle studio lot they call home, and hopes to get away from both for good after one last visit. But of course, movie-worthy levels of chaos ensue. The setting is SO well done that you'll really feel like you've been to Moldavia Studios and seen their cult classic films, and the quirky characters will sneak their weirdo way into your heart.
The Charlotte Holmes series by Brittany Cavallaro — Shoutout to my fellow Sherlock stans—this series is calling your name. Beginning with A Study in Charlotte, you'll read about Charlotte Holmes, great-great-great granddaughter of the man himself, and her often-reluctant-BFF-turned-maybe-more-but-maybe-not, Jamie Watson, great-great-great grandson of, well, you know. The two have adventures and solve mysteries beginning at their ritzy boarding school and moving around the world, dealing with family baggage, past trauma, interpersonal relationships, and more along the way. These books are smart, witty, and engaging, and I kinda never wanted the series to end (but I think it's done now, with 4 books in total a.k.a. at least a few days of entertainment for the speediest reader)!
Two Can Keep A Secret by Karen McManus — Like many YA readers, I was o b s e s s e d with McManus's debut, One of Us is Lying, and then, somehow, I loved her sophomore book even MORE. Yes, I said it. TCKAS follows our heroine, Ellery, to her mom's hometown of Echo Ridge, which is a perfectly lovely place aside from the fact that teenage girls keep disappearing/getting murdered. "Murder?" you ask, "I thought you said these were lightly spooky reads, Kooky KHill?!" Okay yes but this one is more ~suspenseful~ than scary, and also…kind of…fun?? I don't know how the author does it, but her books feel like so much more than murder mysteries and I was never scared, just completely hooked and on the edge of my seat 'til the very end. Also, there's a dash of romance, which y'all know is my apple butter (like "my jam," but fall-themed).
Sadie by Courtney Summers — Lastly, gather round the campfire for s'more murder. This one alternates perspectives between the titular heroine, who is trying to track down her sister's murderer, and the transcript of a true-crime podcast, whose host is trying to track down Sadie. It's fast-paced and suspenseful while also full of poignant moments and complex characters. The podcast transcript parts read as super realistic, and I've heard great things about the audiobook, which has a full cast narrating for each different character. This one especially made me Feel Feelings, and it takes a bit of a critical look at society's obsession with dead girls, true crime, etc, through which we often lose sight of the fact that these are real human lives and tragedies. Because the spookiest villain this holiday season is Big Media! The 24-hr news machine in which we are all mindless cogs! Wake up, sheeple!!! My own ridiculousness aside, this is a fantastic novel aaand it should be on your list.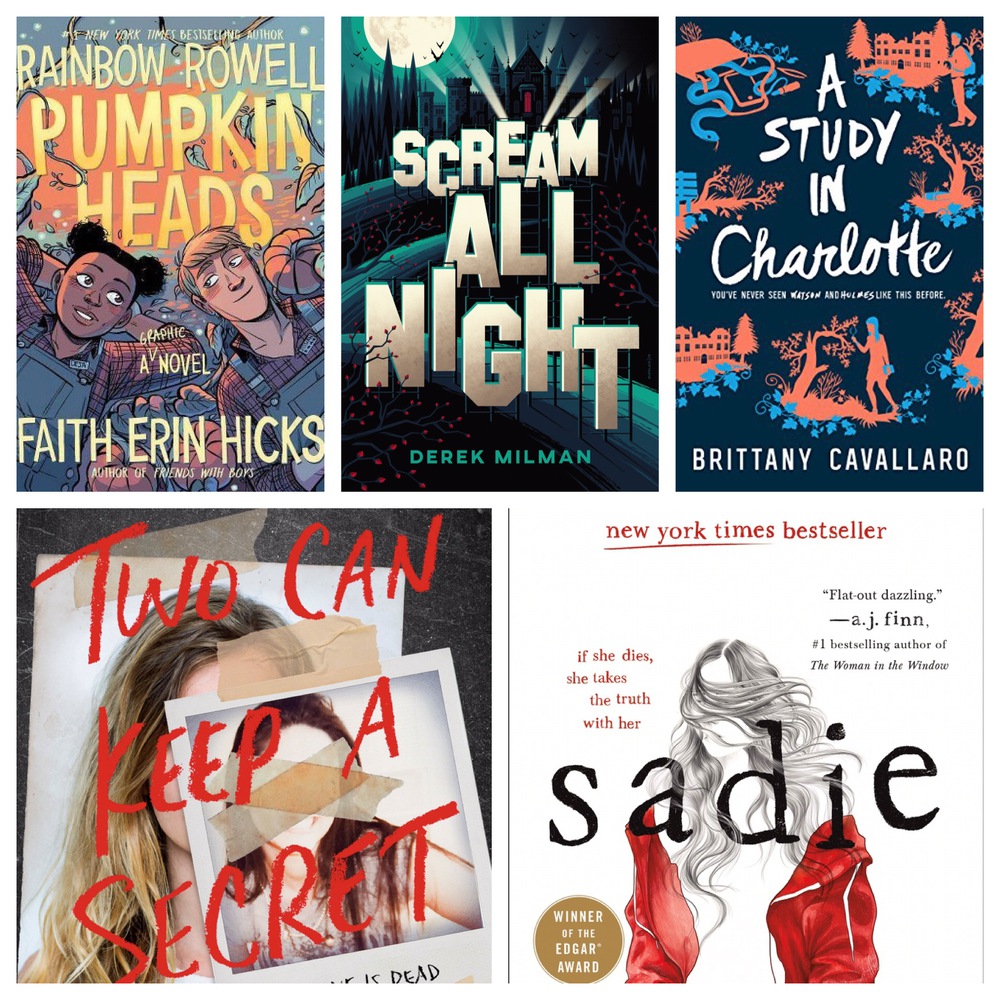 Thanks for stopping by, ya cuties. I hope this was worth a look and as ever, please let me know if you end up reading any of these books! We can discuss and watch David Pumpkins again.
"…and the skeletons are…?" "PART OF IT!"
Love to all the Halloweenies out there <3
Kaitlyn S. Pumpkins