READcently Returns
21 Jun 2019
Happy happy weekend to all! We're back to our regularly scheduled programming after a brief stint as a travel pseudo-influencer. Did you feel influenced? Influenced to find a boyfriend with a cool job that gives him an excuse to go overseas, influenced to spend almost all the money you have to your name in the course of a really fun month, influenced to stuff your face with bread? They say to be the change you wish to see in the world, and boy am I out here tryin'.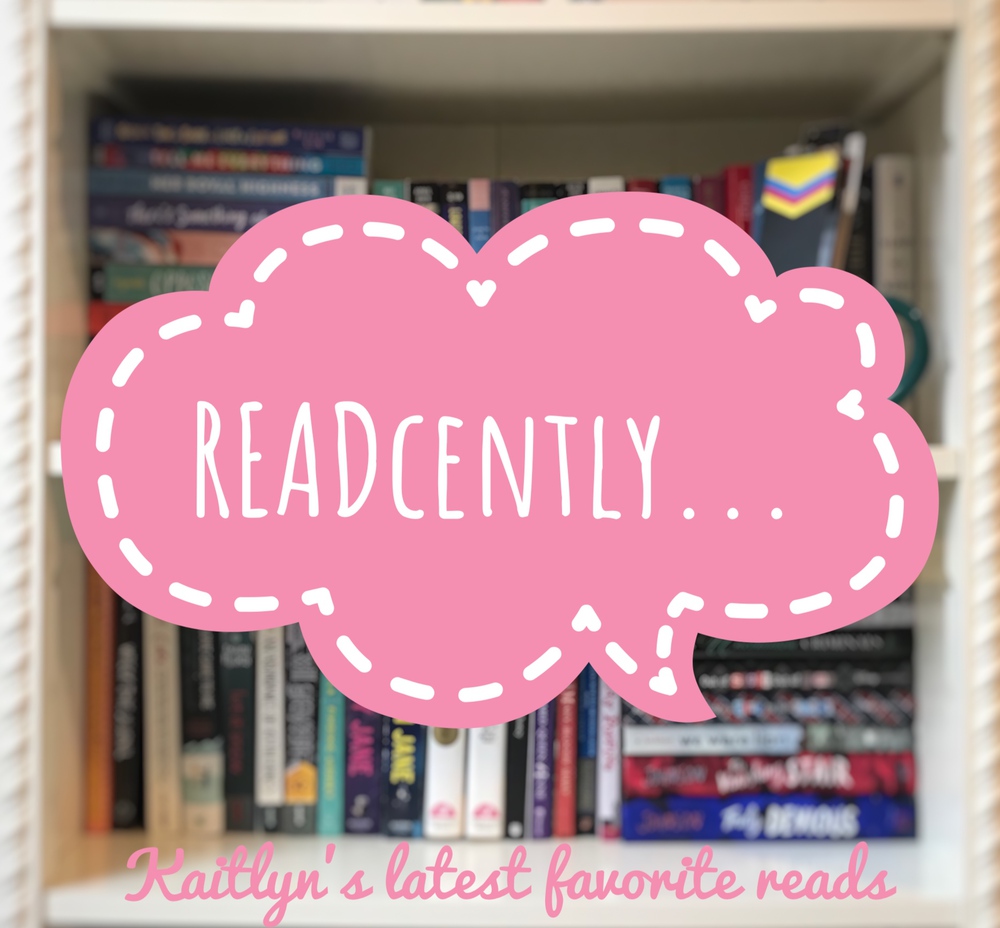 But now, I'm here to influence you to read. I read a few fantastic books on my travels and since I got home, and I've been so excited to squeal into the void about them. Without further ado:
Red, White, and Royal Blue by Casey McQuiston — This. Book. THIS BOOK, Y'ALL. I say "y'all" in the spirit of the main character, Alex, who is the First Son and finds himself in a near-scandal with his nemesis, the Prince of England. He hates Prince Henry so much that he thinks about him constantly and engages in much witty banter with him and stares at pictures of his face and…uh oh. Yes, a political-royal-gay-hate-to-love romance that is smart, hilarious, super romantic, and I could not be more obsessed with it. Also, Alex's mom is the fictional president who I very much wish was in power right now. Run, don't walk, to the bookstore/library/internet for this one!!!
What If This Were Enough? by Heather Havrilesky — This is not just my token non-fiction pick, even though I read non-fiction, oh, once every three moons; this is, in fact, a spectacular book of essays. Havrilesky has this magical ability to be incredibly funny and incredibly profound in the same sentence. I think I highlighted half the book. There are essays on so many aspects of this modern, smart-phone-y, influencer-y, weirdo world we live in, and there's no way I could describe it and make it sound as good as it is, so please just read. Pay special attention to her Disneyland essay — as a massive lifelong Disney fan who has already had her qualms about The Whole Thing in recent years, that one…well, it was a mind-eff and I'm still processing. But in the best way!
The Flatshare by Beth O'Leary — Back to my fiction/escapism, this was a delightful and unique romance! Tiffy needs to get out of her ex-boyfriend's apartment and answers Leon's ad for someone to share his flat when he's not there. He works nights, she works days, so they share the whole space and sleep in the same bed, just at opposite times, and literally go months without actually meeting in person. They exchange increasingly friendly/personal post-it notes left on the fridge, toaster, couch, etc. …and you can probably guess how that plays out, because romance. These are two of the sweetest, most lovable main characters and the story has a lot of depth to it, too, as Tiffy learns about herself in therapy and discovers how unhealthy her last relationship really was while Leon deals with his brother's imprisonment for a crime he didn't commit. Highly recommend!
The Last House Guest by Megan Miranda — This is the first Megan Miranda book I've read somehow, even though she's a fairly prolific thriller writer, but now I'm excited that I have so many more to check out! It takes place in the small beach town of Littleport, Maine, where townie Avery is trying to get to the bottom of the mysterious death of her summer vacationer friend, Sadie. Authorities ruled it a suicide, but Avery starts finding more and more evidence that something is being covered up. I really enjoyed how atmospheric this was; I felt like I really knew Littleport and even with all its shady residents with their shady secrets, I wanted to curl up and stay there a while. Also, love a good mysterious death and a brave woman solving it, ya know? Check it ooouut.
The Rest of the Story by Sarah Dessen — Speaking of atmosphere, Sarah Freaking Dessen. The longtime queen of young adult fiction can transport you to her little summer towns like no one else. In her new novel, she takes you to North Lake and protagonist Emma Saylor's quirky extended family that she's never gotten the chance to know. There's a little humor, a little romance, but mostly, a warm, big-hearted exploration of family bonds and growing up. Each one of the side characters is developed so well that you'll feel like you know them (and usually love them) at least as much as Emma Saylor, and you'll probably want to find a lake with a quaint family-owned motel and stay there forever. This is the feeling of summer and being 17 and trying to figure it all out wrapped up in book form, and I loved it.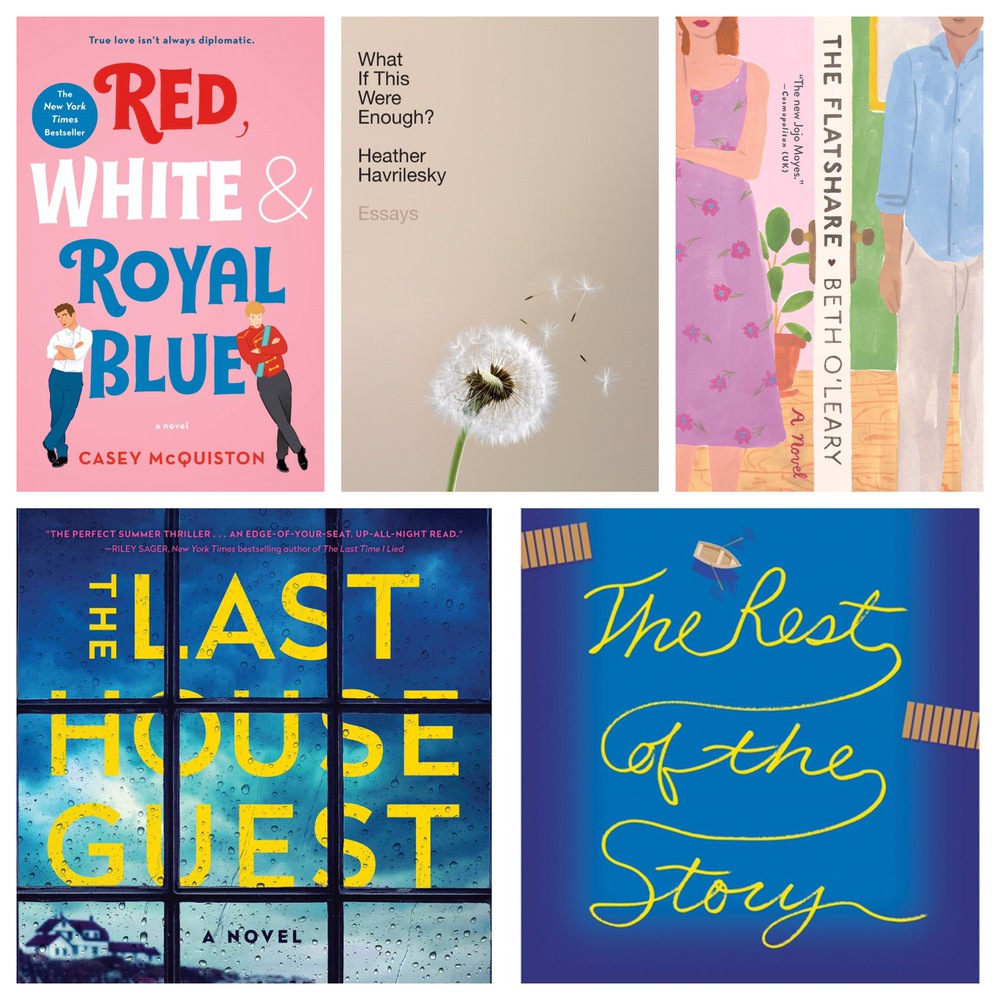 I hope at least one of these piques your interest, and maybe you'll have a new read for the beach, the lake, the plane, the office when your boss isn't looking… wherever you may find yourself this summer. :)
Let me know if you've read any of these because I'm always DTDB (down to discuss books — it's a thing, it's gonna catch on, I just feel it)! And thank you ever so much for reading.
Xo,
Kaitlyn