Hallå at me, Stockholm
12 May 2019
Hej and tack for stopping by! Alright, I've now exhausted all of my Swedish vocab. But you know what's not exhausted? My love for the super cool city of Stockholm! This has been a wonderful start to our trip and I'm excited to write about it.
First, of course, there was the journey over here. We flew DC -> Moscow -> Stockholm and that initial flight was what some folks would call a doozy. Almost 10 hours, and neither Stephen nor I could sleep a wink. I did finish two books, though. One was Brené Brown's Braving the Wilderness, which is all about connecting with your fellow humans even when it's hard (majorly simplifying here), lessons that were comical in their timing as I never dislike my fellow humans more than I do while in airports/on planes. Seriously, we as an entire plane need to decide if we are reclining our seats during the flight or not. Because I feel guilty doing it if the person behind me doesn't, but then if the person in front of me does, I'm just cramped and bitter. And don't get me started on improper overhead bin usage! Forgive me, Brené, for I am not nearly so patient and evolved as you.
Anyway. It was a relaxing two hours in one of the fancy lounges at the Moscow airport with nice bathrooms and an abundance of free food. Looking forward to returning on our journey home and stockpiling some of the mysterious truffles called "cake potatoes" in my carry-on.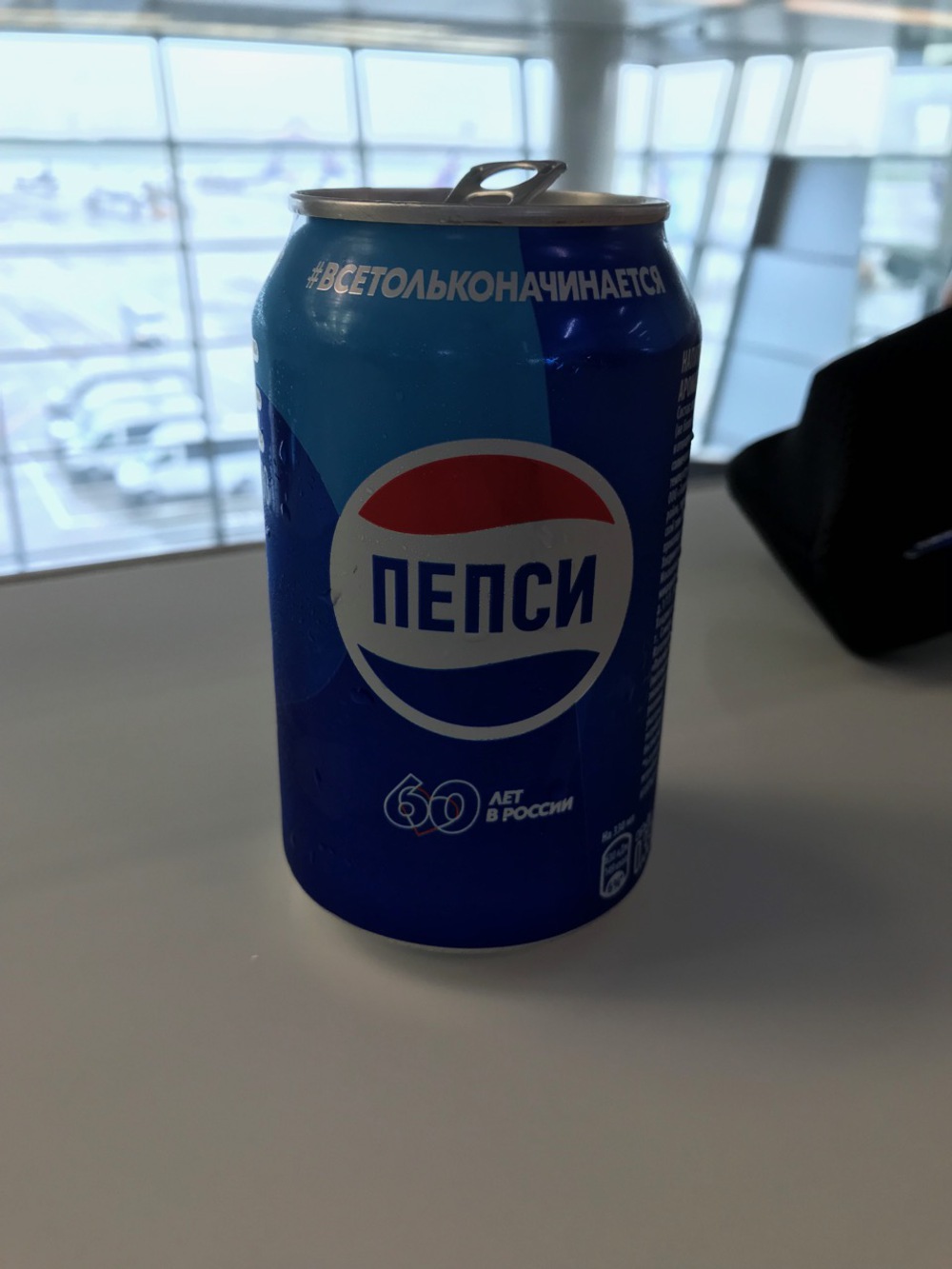 Then a quick lil flight across the sea brought us to Sweden! We got to check into our hotel early and wouldn't you know it, dear friends, that the pictures on hotels.com were entirely accurate and the room was not, in fact, "bigger than it looks online" like I had told myself for unknown reasons? Basically, it's a closet with bunk beds and a little shower room. They couldn't fit a toilet in the space so it's in a separate room across the hall with its own key for us to access. It is…so funny. Very I Love Lucy meets Stepbrothers. Highly recommend that you ask anyone but me if you are looking for advice on booking your own romantic getaway. But the room has been nice in its own there's-no-room-in-the-inn-but-here-have-this-stable-it'll-make-a-cute-story kind of way, and that first shower after feeling so airplane-gross for 24 hours was phenomenal.
That evening, we fulfilled a major dream by visiting ABBA: THE MUSEUM!! Not to be dramatic or, idk, blasphemous (too late, they whisper after reading last paragraph's Mary and Joseph analogy), but this was my pilgrimage to the holy land as an ABBA devotee. The whole museum is as quirky and fun as its subject matter, and as a bonus, has a temporary exhibit all about the Mamma Mia films. So many real costumes and props from my fav movies ever, and a ton from ABBA's real-life career. Afterward, we had dinner at a food hall — veggie lasagna for me and Swedish meatballs for S.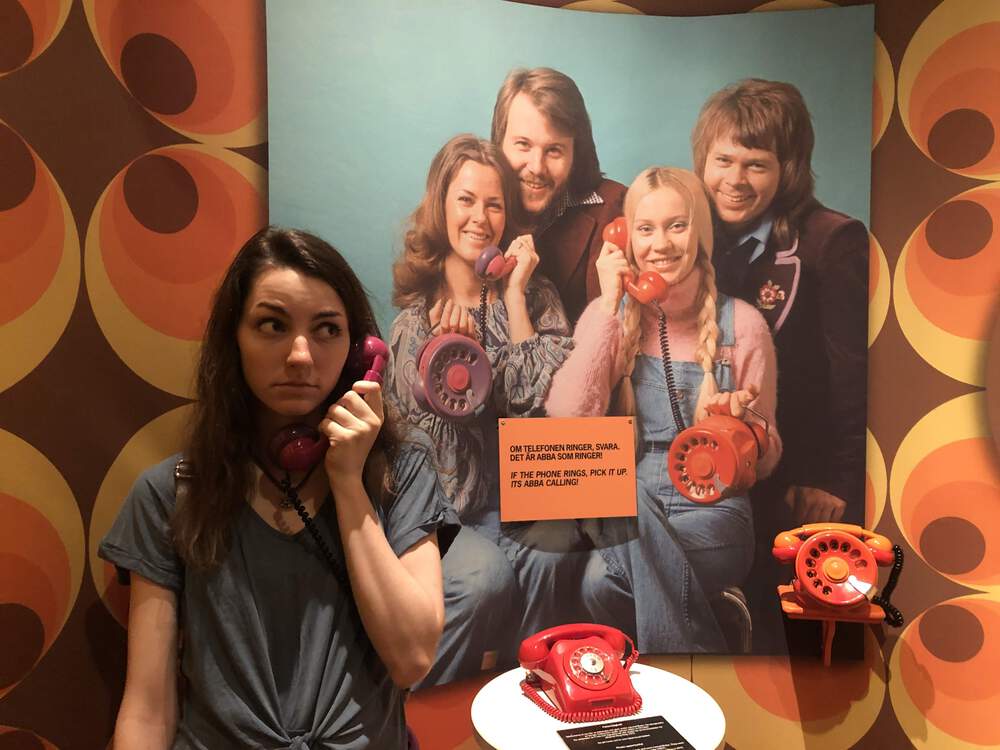 Then we hibernated for over 12 hours. Probably the best sleep I've ever had in a top bunk.
Saturday, we were adventurers! We started the day with a kayak tour of the city. Our guide was so easygoing and kind and taught us a lot without sounding like he was giving a practiced lecture and never making us feel bad when we (read: me, the back half of our double kayak) were slow or, um, nearly crashing into our tour mates due to user error. Seriously though, it was the coolest way to see a city with so many islands and water everrrywhere. I also need to toot my own horn because while I was terrible at steering, I paddled hard the whole time even when my lil spaghetti arms were tired. And woo boy do I feel it today in these muscles that Google tells me are called "trapezius." Trapezii? Also my feet, but that's from walking.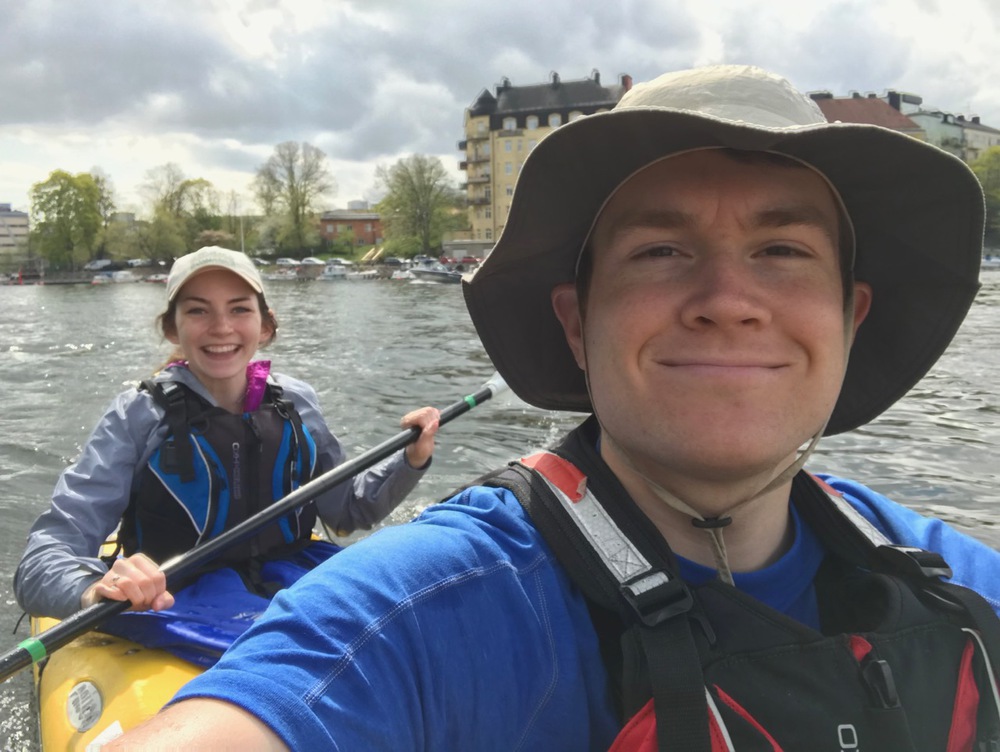 The rest of the day, we mainly ate. We had really tasty sandwiches from a bakery by the waterfront, then came back to the hotel, where Stephen did some work while I fell back into hibernation for a couple hours. Benefits of bunk beds! Screw the queen sized tempurpedic, we're getting some of these at home*.
*I don't mean that at all. My bed is the most important thing in my life. So important I couldn't even save this asterisk until the end.
But after he woke the sleeping bear, Steph and I went to a vegetarian buffet in the neighborhood called Södermalm, where there were amazing views of the sunset over the old city and even better views of the delicious food that made its way to my belly.
Today, we slept in before getting up and heading to the Vasa Museum. It was highly recommended by multiple friends and holy ship, it did not disappoint. Essentially, the Vasa is a warship that was built for the navy in Stockholm in the early 1600s. But in a rather tragic metaphor for life itself, the ship was poorly planned and too top-heavy, among other issues, and sank in the harbor within the first few hundred meters of where it set sail. Like, right out of the gate, boom, gone, bye bye. Then it just sat there! At the bottom of the harbor! For 333 years! And in the 1950s, this guy finally decided to look for it and got some divers and archaeologists involved and long story short, they preserved 90% of the original ship and built a museum around it. A MASSIVE effing 17th century ship is just there, looking super majestic and honestly unbelievable in scale and how well it's preserved, along with the remains of some of the 30 people who drowned with it and hundreds of other artifacts like cannons, statues, etc. It is one of the most fascinating and unique museums I've ever seen, and there's nothing like it anywhere else in the world. My mind was blown over and over. I never really got the whole thing in a picture because it was so huge, but in the immortal words of Kourtney Kardashian, "Kim, there's people that are dying." Hard to be mad about my lack of good photo evidence while in a big room containing 300 year old sailor remains, you know?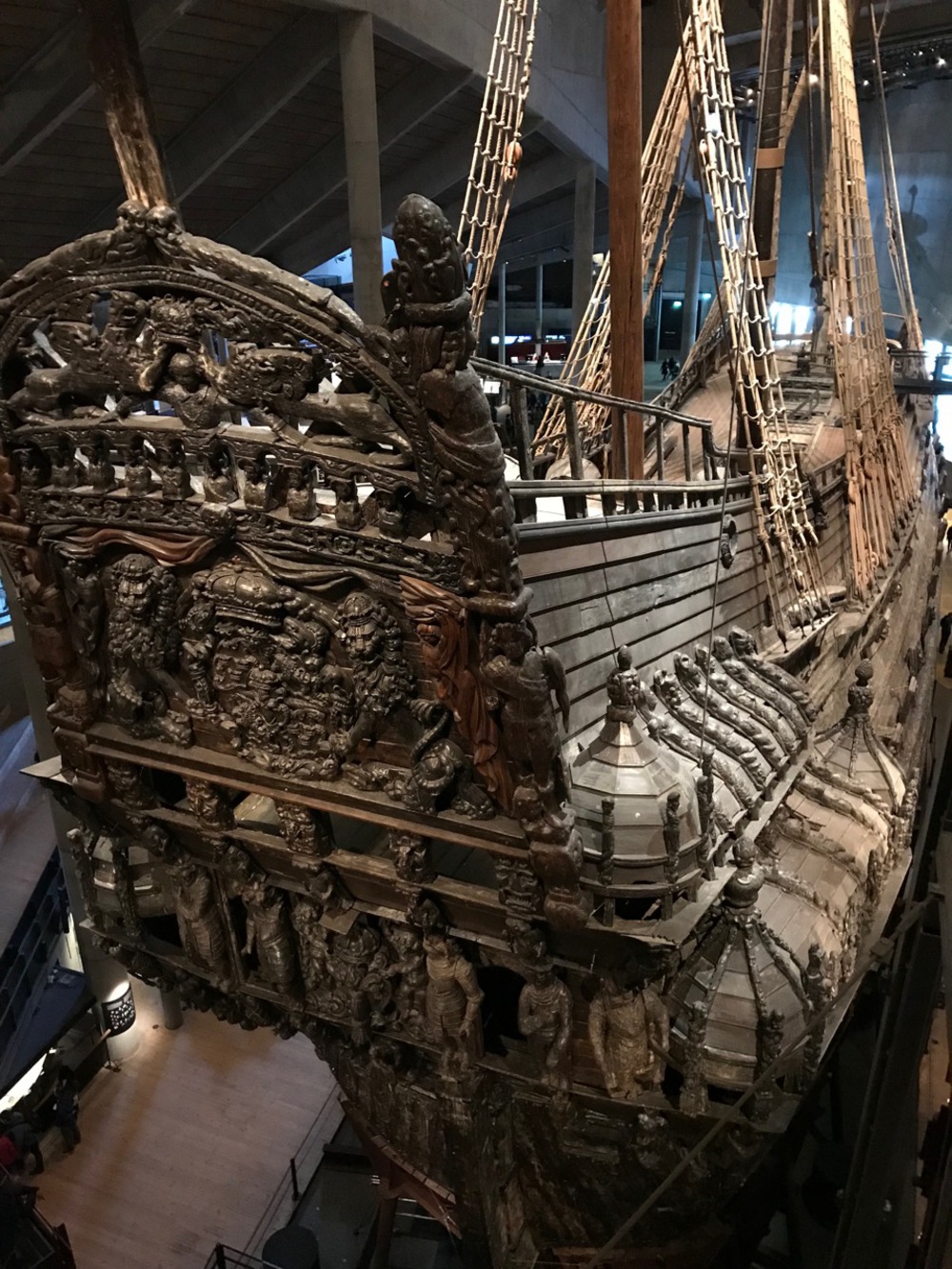 I think the jet lag is starting to take over the writing of this post. But I'm almost done anyway. After Vasa, we walked around the old town called Gamla Stan, saw the royal palace, a bunch of little shops, more pretty buildings. The city is really beautiful, if I hadn't made that clear. We came back to our camp cabin oopsImean hotel room as it was starting to rain, first stopping at the grocery for some dinner supplies. We're still trying to iron out our plan for eating/sustaining ourselves without breaking the bank, but the bakeries are so tempting, you know?
We fly out for our next stop in the morning, and I already miss the cardamom buns and friendly people who literally all speak English. We feel so bad about not knowing Swedish, but we've tried to self-teach with Google translate and the pronunciation is hard! And by the time we fumble through any attempt at Swedish words, the people see our dumb expressions and launch into English anyway. I hate being the American everyone-should-accommodate-me stereotype, so I'm trying to do better for the remaining 3 countries where neither of us speaks the language (Netherlands, France, Belgium).
On that note, I need to repack my things so I don't totally hate myself in the morning. Pls cross your fingers that they don't weigh my carry-on baggage this time. Though she be but little, she is basically filled to the brim with little clothing bricks that are quite hefty all put together. You haven't heard that iteration of the classic expression before, have you?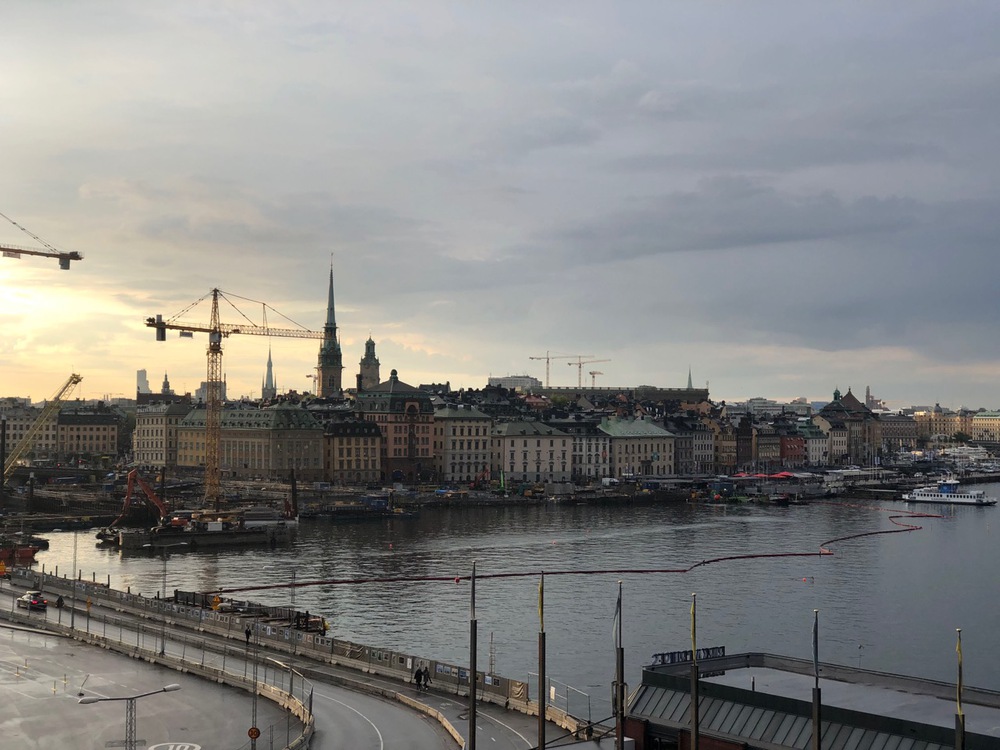 Finally, a quick Mother's Day message to two of my favorite people in the world:
Mom, I love you so much and how you love me and support me in literally anything I want to do. I think if I had good enough reasons, you would say, "Sure, Kaitlyn, go base jumping," and then make sure I had at least three cute new outfits for when they release me from the hospital. And I love how you show similar amounts of love to everyone else in your life, especially your tiny students.
Ginny, I could not have gotten more lucky in the stepmom department 23 years ago. Your positivity makes you way more Disney Princess than Disney Stepmother, and the rest of us are the happy talking animals who flock to your sunshiney energy. I feel so lucky to have your love, thoughtfulness, and optimism, and love you a lot!
To everyone else, thank you for reading and sending me sweet messages along this journey! I love u to Mamma Mia's fictional Greek island of Kalikari and back.
Tills nästa gång…
Kaitlyn