Introducing READcently...
18 Mar 2019
Hello all, and welcome back to my lil website! Starting a new series today in which I can yell into the void about a few books I've recently (or semi-recently, or 12 years ago, who's gonna stop me) enjoyed. I thought about titling this series "Recent Reads Roundup" but a) what a mouthful and b) it reminds me of "Woody's Roundup" from Toy Story 2 except where Woody has his sidekicks, Jessie and Bullseye, I'd have romance and young adult novels and his villainous Prospector would be my white guy on the internet screaming, "But where are all the books for MEN?"
Circling back from that Extremely Niche Joke for Disney fans who are also readers and feminists, I'm instead going with the title of "READcently…" because here at hilliterate.com, we are quite into puns. 'We' referring to me and the voices in my head that say, "Oh Kaitlyn, you're a hoot!"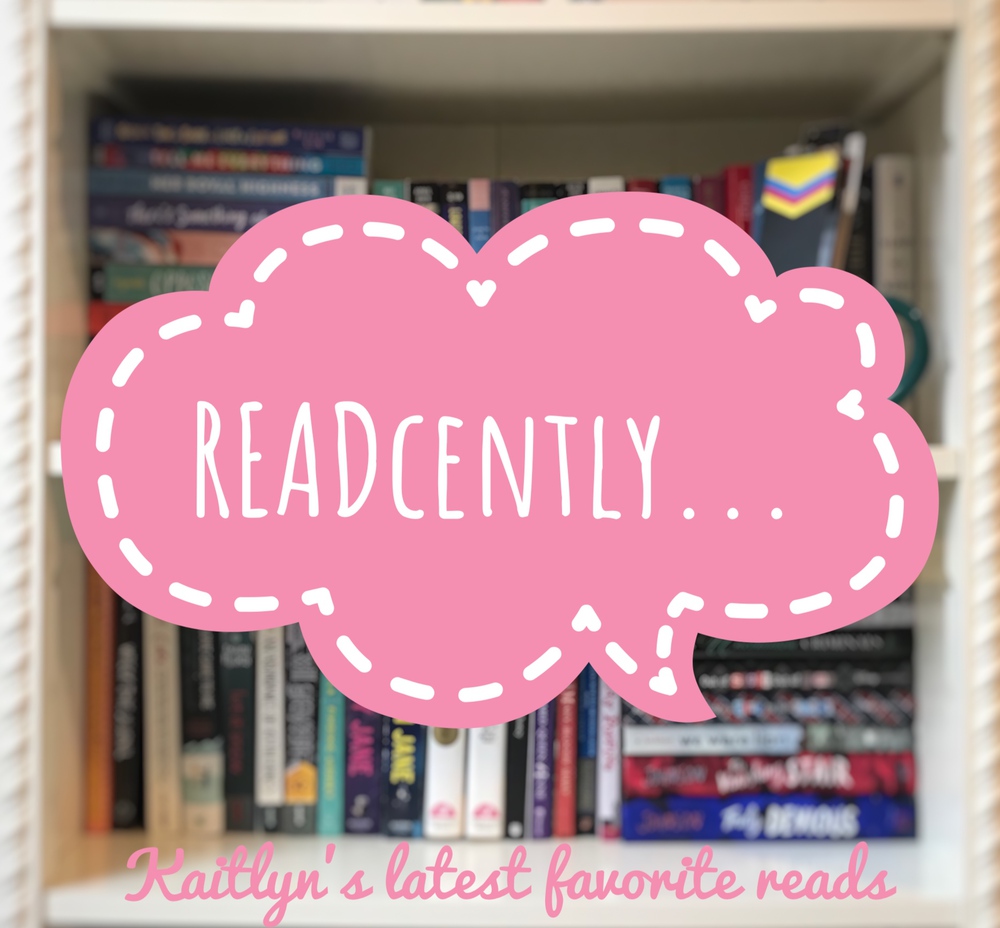 So for the inaugural edition, I give you the following titles:
99 Percent Mine by Sally Thorne — Even though she only has two books out so far, I am a ride or die Sally Thorne fan 4 lyfe. Her writing is so witty and romantic without ever feeling cheesy (even though I'm in no way above some cheese), and I think this book and her debut, The Hating Game, are great gateways into the romance genre for skeptical readers. The love interest in 99, Tom, is a big hunky dude with a sensitive lil soul and a tiny chihuahua, and if you know how much I love my own chihuahua, you understand how close this book got me to leaving my partner for a fictional character.
Jane Doe by Victoria Helen Stone — This was my book club's pick last month and oooooh I tore through it. Without giving too much away, Jane is a self-proclaimed sociopath disguising herself as a ~nice, normal gal~ to win the affection of this guy she works with…so that she can blow up his entire life, basically. It gets pretty dark at times but had, in my opinion, a very satisfying ending, particularly if you are tired of bad men in positions of power getting away with everything and want to see a bad B burn it all down. Also, it's apparently becoming a movie! Go Jane go!
Shout by Laurie Halse Anderson — CW/TW: sexual assault. Speaking of burning it all down… This is a memoir told in verse by the author of the groundbreaking YA novel, Speak. That novel, now 20 years old, was inspired by Halse Anderson's own rape when she was a teen. In Shout, she returns in the time of #metoo and #timesup to talk about both her experiences and the many stories she's heard from other women over the years of their own traumas. It's really difficult to take in at times, but incredibly powerful and does offer a hopeful look toward the future. Super powerful and timely read.
The Dead Queens Club by Hannah Capin — Calling all fellow nerds who could name the wives of Henry VIII in order along with how each marriage ended from the time they were, like, eight years old… Since I first posted about this book, I've learned there are more of you out there and I feel seen. Anyway, this book takes Henry VIII and his wives and places them in a modern high school and it. Is. AMAZING. Seriously, so funny and smart and teeming with perfect modern fictional adaptations of real historical events and people. Another very feminist read, too, because I do indeed have a type.
You'd Be Mine by Erin Hahn — We're gonna ~bookend~ (haha good one KHill) this list with swoony romance because contrary to what a lot of current events (and books I've listed) would lead us to believe, there are still a handful of men out there worth loving! This is Hahn's debut novel, coming out April 2nd, and *Stefan voice* it has everything — modern Johnny-and-June/good-girl-bad-boy lovers, country music, relatable teenage angst, and did I mention swoony romance? I was lucky to get my hands on an early copy from NetGalley and I can't wait for everyone to meet this sweet book!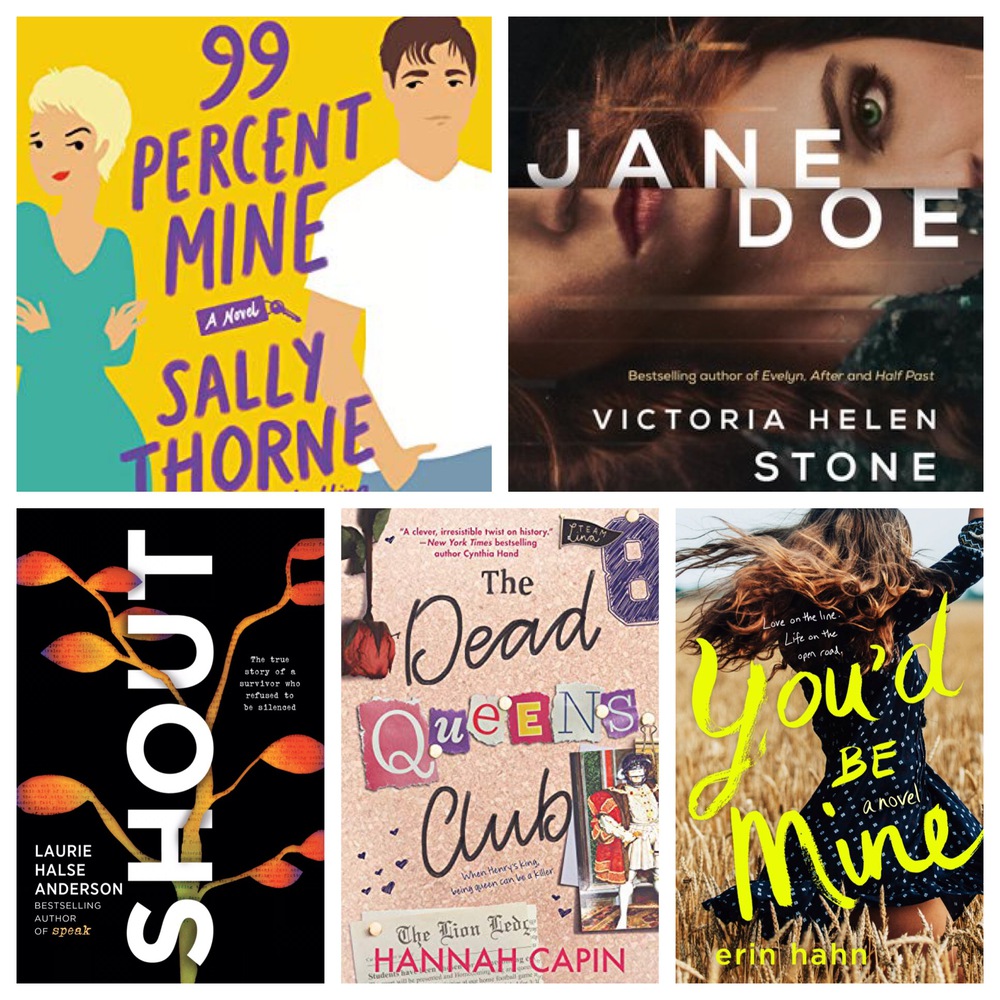 Thank you, per usual, for stopping by and reading! And thank you to the several people who shared my 25 things post without even being biologically related to me and therefore obligated to support my work — whenever I see a new share, I make that Taylor-Swift-surprised-at-awards-shows face, but it's real surprise. #humbled.
Finally, the website is still a work in progress, but I'm hoping to soon have a way for you to subscribe so I can slide straight into your DMs (email inbox) whenever I have a new post. Doesn't that sound fun? In the meantime, please keep hitting me up on the social medias and letting me know what you think, especially if you read any of my book recs!
Blessed, as ever, to be read by your beautiful eyes…
xo,
Kaitlyn